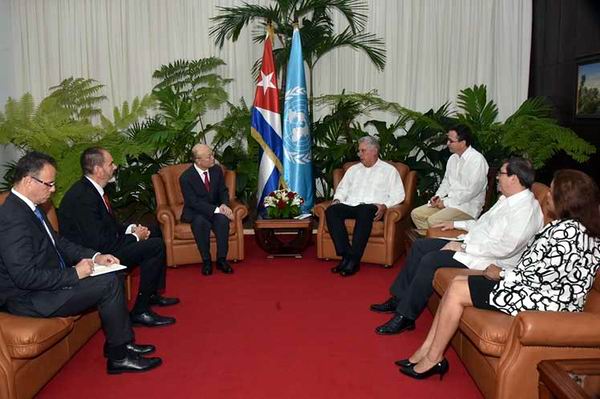 Cuban president Miguel Diaz-Canel Bermudez held talks Friday with Yukiya Amano, Director General of the International Atomic Energy Agency (IAEA) who is on an official visit.

During the meeting, they exchanged on the excellent ties existing between that UN agency and the island, and on the successful implementation of cooperation projects and potentials to further boost them.

Luis Longoria, IAEA Director for Technical Cooperation for Latin America and the Caribbean joined Amano during his meeting with the Cuban leader.

Foreign minister Bruno Rodriguez and the minister of Science, Technology and the Environment, Elba Rosa Perez Montoya.