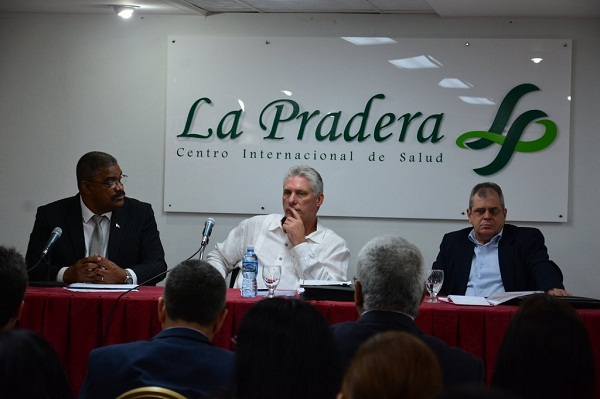 The President of Cuba, Miguel Diaz-Canel, established on Monday as mainstays of the Government''s management, accountability and the permanent link with the people, when speaking at the yearly balance of the Ministry of Justice.

According to details disclosed on social networks about the meeting, the president also defended the role of research and innovation and the promotion of information technologies of processes in the state sector management.

At the meeting, the Minister of Justice, Oscar Silveira, said the main challenge of the legislative process on the island is to fulfill rapidly and with quality the implementation of the guidelines approved by the Communist Party and the reform which the country is pursuing.

He also expressed the importance of 'capturing the signal and needs of the population in the citizen attention offices, with sensitivity and professionalism'.

In recent days, the Cuban president has participated in yearly balances of entities such as the Supreme Court and the Ministry of Justice, Finances and Prices.