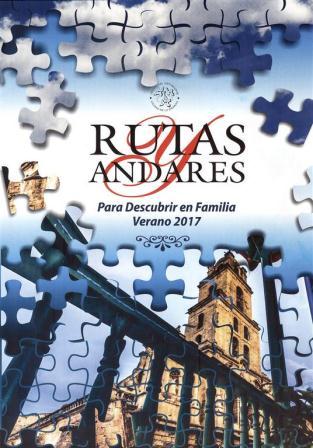 An application for mobile devices that reveals the adolescent Martí was amongst the first offerings of the summer program 'Rutas y Andares', in which young people have been protagonists.
This special tour, created jointly by the Office of the Historian of Havana and the Proyecto de Desarrollo Integral y Participativo de los Adolescentes en La Habana Vieja called ¨A más espacios adolescentes¨, has sought to bring this social sector closer to get to know historical areas in Old Havana that the young José Martí frequented.

The adolescent Martí application was developed especially for the 'Rutas y Andares' project by Víctor Fernández, who told the press the educational advantages of the project: "This application is not aimed at enjoying it in a seated place, but to go to the sites, for example, in front of the statue of José Martí in Central Park and then in that place the application gives you information about all the elements of the environment, in a simple way and is something new that offers 'Rutas y Andares' through technology."

Fernández also commented that the itinerary is composed of eight places and that each person or family can start wherever they want, since the walk includes the Alameda de Paula, the Muralla, the Casa Natal, the Secondary Education Institute, the San Pablo School , The Iglesia del Santo Angel and the Cárcel de La Habana.
It is remarkable the offering of ¨Rutas y Andares¨ for this special project aimed at depositing in the new generation the purest Martí's thought in favor of computer technologies and communications.

This is the first tour through mobile applications of 'Rutas y Andares' and in order to be participants of this experience the adolescents and people who accompany them should have a smartphone with Android operating system. The tour consisted only of downloading the application in a Wi-Fi enabled point in the Dirección de Gestión Cultural, located in Oficios No. 8 entre Obispo y Obrapía, along with the instructions manual to follow for its development.

This offering received a wide acceptance since it allowed people to get to know the Havana of the adolescent José Martí, as well as curiosities of those sites related to the most famous of all Cubans.