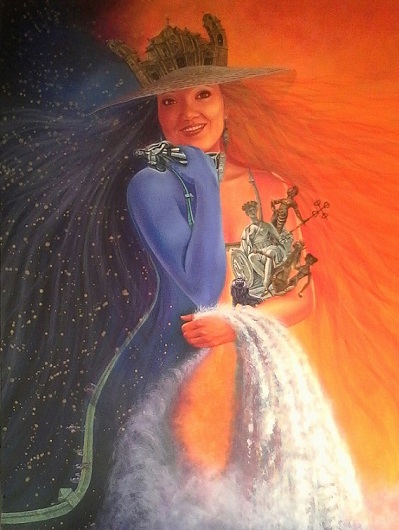 Over time the capital of Cuba has been a reason for reverie and singing for national and international poets, painters, musicians and writers.

On the occasion of its 497th anniversary, the painter Jorge Luis Martínez Camilleri will present a personal exhibition that will remain until November 28 at the headquarters of the Hotel Armadores de Santander located on Avenida del Puerto, in the heart of the "city of columns" by Alejo Carpentier.

Entitled ¨Nuevos Habaneceres¨, the exhibition groups seven medium format canvases, which are made from oil and acrylic techniques. Through this exhibition, you can appreciate the essence of the villa of San Cristóbal that gave birth to this creator on May 29, 1971.

Graduated from the Paulita Concepción Vocational School of Art in 1986, Camilleri continued his studies at the René Ramos Latour Polytechnic Center, where he graduated in Mechanical Design in 1990. He returned to the Visual Arts and finished the painting specialty at the San Alejandro Academy in 1998.

He was a member of the Hermanos Saiz Association and is currently part of the Fondo Cubano de Bienes Culturales. He is a scenic designer of the Cimarrón theater company directed by Alberto Curbelo.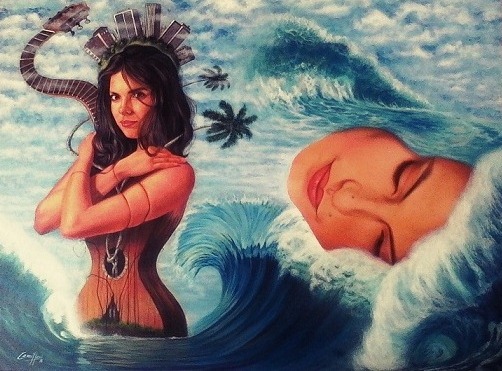 The painter uses extrapolated visual effects from images. The design of the poster and its peculiar synthetic and diaphanous form of image composition, the symbolism filled with meanings that attract the viewer, speaks of an intentionality underlying each work, perhaps even of a double aesthetic functionality.

The presence of the female figure as allegory and metaphor marks a continuity in the work of the author who, in addition, proposes for each piece, titles of musical works created by Cuban singer-songwriters who have praised their city.

The artist's message is susceptible to different levels and nuances of reading and interpretation. The excellence of his exquisite technique excels: balanced composition, contrast and color.

With ¨Nuevos Habaneceres¨, Jorge Luis Martínez Camilleri proposes a new look at the capital city, declared Wonder City last June through a global media survey carried out by the Swiss Foundation New 7 Wonders, where other metropolis such as La Paz (Bolivia), Doha (Qatar), Durban (South Africa), Beirut (Lebanon), Vigan (Philippines) and Kuala Lumpur (Malaysia) also received this award.