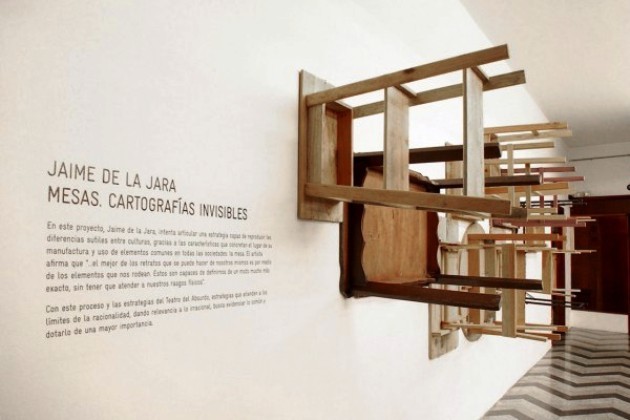 The individual exhibition of Spanish artist Jaime de la Jara, under the suggestive title La anatomía del cero, is displayed at the Wifredo Lam Contemporary Art Center.

According to the author, "there are infinite reasons to represent zero: when there is no amount, when something stops being, when there is a vacuum, in short, when there is nothing."

And that need for the representation of the nothing through the symbology is used by the artist, with instrumental purposes that are directed to the field of the sculptural installation.

The exhibition testifies to this perennial quest to catch the ineffable from the nothing, to define it, to find it body, space and substance, through the exercise of creation and artistic reflection.

Using the zero as a space of existential freedom for other forms capable of revealing cognitive aspects of general interest in the artistic field, the installation work of Jaime de la Jara, suggests us to question those aspects of life that we take for granted, but that keep hidden secrets to the mind, seduced by the accelerated contemporary world.

The questions in this exhibition point to the difficult task of defining the real of the uncertain, because in cyberspace we have many friends, a variety of information and even the money that is stored in bank cards, and all these elements exist but at the same time they do not exist. The artist uses this paradox of the contemporary in order to construct a questioning and reflective speech.

In my opinion Jara's artistic mission is to raise questions rather than answers, because the purpose of his pieces often becomes elusive, he calls us to question traditional logic, the basis of reality and its scope.