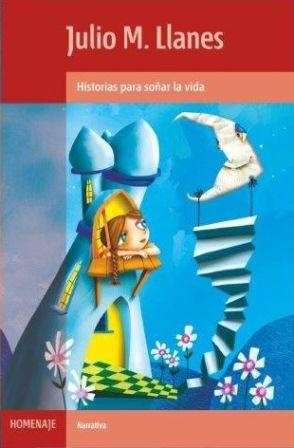 Who, as a child, has not been fascinated by the stories of The Little Mermaid, The Snow Queen, The Ugly Duckling, The Shepherdess and the Chimney Sweep, The Snail and the Rose? There are others we have seen in films or television; they have even been adapted as plays.
Danish Christian Hans Christian Andersen was the creative genius of these transcendental tales for children, developed in the midst of nineteenth-century romanticism, a temporary and stylistic location that characterizes them with all their emotive strength, pessimism, admiration for the capacity for sacrifice, and universal values and poetry.
That is why the date of birth in Odense, on April 2, 1805, is taken from this son of a shoemaker and a washerwoman, to celebrate World Book Day.
In Cuba, readers and authors celebrate the anniversary for the whole month for additional reasons, because on April 27 the Cuban Book Institute, a state-owned company that gathered together six publishing houses: Pueblo y Educación from the Ministry of Education, la Editora Juvenil (later Gente Nueva), for children and young people, which was founded by outstanding intellectual and poet Eliseo Diego; Arte y Literatura, of contemporary classics; Ciencias Sociales, Editorial and Orbe, with works on science.
Today there are other national publishing houses such as Academia, Milenio, Editorial de la Mujer, Abril, Letras Cubanas, José Martí, Capitán San Luis, not counting the provincial ones, such as Sed de Belleza, Villa Clara; El Mar y la Montaña, Guantánamo; Oriente, Santiago de Cuba; Cauce, Pinar del Río, and Áncoras, Isla de la Juventud, amongst others.
In 1967, the existing Editora Juvenil changed its name to Gente Nueva, whose work implies a process of constant renewal, adapting itself to the different time imperatives, until today it is a well-defined and recognized company in the literary world fifty years after its foundation.

The main objective of Gente Nueva is to promote the habit of reading from an early age. Its editions cover different subjects such as sports, science, technique, artistic appreciation, fantasy, history and biography, just to mention some general topics. As for literary genres, it covers the novel, poetry, theater, narrative and even haikus, a minimalist genre imported from oriental culture.
The publishing house went through different evolutionary moments in its history. For the advent of the new century the Colecciones Amber, science fiction, police and heroic fantasy collections, formerly named Suspense were created in 2007; now it is in charge of the publisher Gretel Ávila Echevarría, and Veintiuno, a proposal to update contemporary world literature for children and young people, under the tutelage of its creator: the promoter, editor, writer, poet, researcher, who was also director of this publishing house at that time: Enrique Pérez Díaz. Both of them celebrate the tenth anniversary this year, with numerous presentations and activities.
Other important collections of Gente Nueva were renewed in the first years of this century, such as Pétal, poetry; Primavera, love themes; Aventuras, Clásicos de Siempre and Arca de Autores Cubanos. There is also Homenaje, which is dedicated to the figures that marked milestones in the history of children's literature in Cuba, such as Dora Alonso, Nersys Felipe Herrera and Julio M. Llanes.

Those who write for children and young people are now facing the emergence of a new readership: children and young people who are born in the era of new technologies: it is the so-called "technological generation'', whose perception of the world is different from the "analog generation."
Many young authors such as Cuban Sigrid Victoria Dueñas and Italian-Spanish Carlo Frabetti, whose works have been widely published in Cuba, amongst others, take this opportunity very seriously for the texts they offer their new readers.
In schools, there is access to computer science and computers, subjects that are taught from the third grade, not mentioning the membership of some students to circles of interest, whether private or state-owned, such as the Palacio de Pioneros and the Joven Club. These institutions can enjoy digital publications and multimedia about literature suitable for all ages.
It is all a new challenge to be faced by Cuban creators, as did the Dane, whose deep imprint has remained in the hearts of each new generation that is born in every corner of the world.