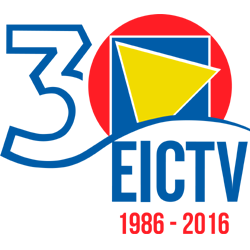 The teaching philosophy of learning by doing has characterized for 30 years the International School of Cinema and Television (EICTV), an institution that was created on December 15, 1986.

When this project was founded, a longing for countless filmmakers from Latin America and other parts of the so-called Third World came true: to have a school of its own and teach the tools of filmmaking from another perspective.

The driving force of this educational project was the Father of the Cuban Revolution, Fidel Castro Ruz, who seconded in this new adventure of art the Colombian writer and journalist Gabriel García Márquez, Argentine poet and filmmaker Fernando Birri, and Cuban director and theorist Julio García Espinosa. These intellectuals jointly crystallized a dream that would welcome students coming from 60 countries years later.

During these three decades, this institution has trained important directors, screenwriters and photographers, with a questioning and unique baggage, because as Fernando Birri said, "it is not dogmatism but pluralism, it is not Babel but creative openness, it is a challenge to the imagination."

The EICTV responded to the demands of the Latin American creators who were committed to the new cinema, which had been going on for decades in the region.

In the XXXVIII annual edition of the International Festival of New Latin American Cinema that is held until this December 18, the School is honored in different ways, with a section in which a series of films by graduates from this institution are screened at the Pabellón Cuba. There are also exhibitions and presentations of volumes related to history and creators intrinsically linked to the educational center.

In addition, during the inaugural session of the event, a Choral of Honor was awarded, which recognizes the background of a school that has marked, like few others, the future of the cinema of this part of the world.

Some of the Cuban graduates recognize the high value of this project as the young director, Carlos Machado, who said, "At the school you have the opportunity to share your work with almost every continent, and that allows you to find in your stories what is truly universal, what works for Cuba and what for the rest of the world."

The screenwriter Arturo Infante points out that a particularity of San Antonio de los Baños is that there they talk about the cinema, think about it and watch very dissimilar film offerings 24 hours a day.

"It is a center," says director Marcel Beltran, "where the greatest intelligences that happen in the cinematographic field in the country come together and celebrate 30 years of that project, I think it is a joy."