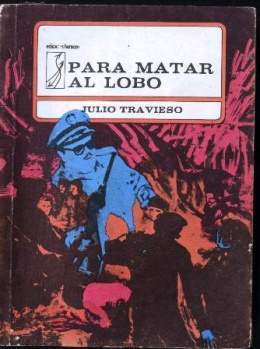 The first meeting of Páginas Inéditas in 2017, which is a monthly program led by journalist and critic Fernando Rodríguez Sosa, opened its agenda on Thursday, January 12 with a special guest: the narrator and translator Julio Travieso Serrano.

The Fayad Jamís bookstore, located on Obispo Boulevard in Old Havana, is the venue for the meeting that, on this occasion, had an evening of luxury with the author of acclaimed works, amongst them: "Días de guerra", which was awarded with the Granma Newspaper Competition Prize; "Los corderos beben vino"; "Para matar al lobo" that received a Mention in the Casa de las Américas Prize and "Cuando la noche muera", the Cirilo Villaverde Novel Prize of the National Association of Writers and Artists of Cuba (UNEAC).

Páginas Inéditas announced the novel titled "El polvo y el oro" by Travieso, presented with the Razón de Ser Award (1985), the Mazatlán de Literatura de México (1993), and that of the Literary Criticism in Cuba (1996), in which Rómulo Gallegos from Venezuela received the award (1).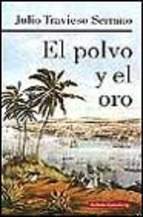 On the program, Travieso read texts pertaining to his book "El cuaderno de los disparates", in editorial process by the Cuban Publishing House, UNION, and the Mexican Publishing House, Lectorum.

Julio Travieso Serrano was born in Havana in 1940, and he adds to his prolific intellectual harvest the prologues of the novels "El acoso" and "Los pasos perdidos" by Alejo Carpentier, and "El Maestro y Margarita and "La guardia blanca" by Mijail Bulgakov, the latter two, with his translation from Russian to Spanish.

His literary works have been translated into several languages. Namely, German, Bulgarian, Czech, Georgian, Lithuanian, Polish, Russian, Turkish, French, Ukrainian, Italian, Portuguese and English.

Notes:

(1) "El polvo y el oro" is a novel that narrates the magic and sensuality of Cuba, but also its history, disproportionate and full of pain ... The work offers through a family saga, founded by a Spaniard, a story marked by ambition, santería, eroticism and death, which covers six generations from the colonial times of slavery to those of the Cuban Revolution of the mid-twentieth century...

Source: ECURED, available on: /https://www.ecured.cu/El_polvo_y_el_oro...