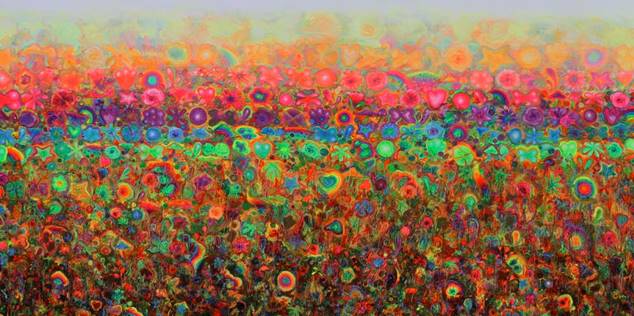 New offerings are presented by the Fondo Cubano de Bienes Culturales in its Orígenes and Casa 8 Galleries, with personal exhibitions by Alberto Lago and Juan Blanco Lozano, respectively.

The exhibition titled Metanoia by the artist Alberto Lago opened on September 28 in the Orígenes Gallery.

Metanoia has emerged from new creative conflicts fostered by the inner thinking of Alberto Lago, says Cuban art critic Andrés D. Abreu.

Since his student years at ISA, Alberto Lago decided to research painting as a historical material of visual expression, until he found enough procedures that allowed him to develop his sensitive neo-Romantic imagination as a young artist of the 21st century," writes the specialist.

And he adds: "For some professors, critics and specialists, the risks assumed by his painting were the most daring approaches of his generation, because his work moves between a luminosity and a coloratura of real and apparent happiness but that takes in the interior of its chaos a high level of existential conflict, which is very typical of the times in which it develops."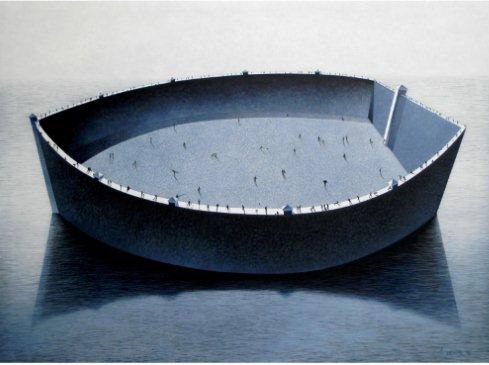 Meanwhile, the exhibition Paisajes, by the creator Juan Blanco Lozano, had its opening on September 29, in the Casa 8 Gallery.
Paisajes is his most recent exhibition, and we will find real and imaginary landscapes as the background of the everyday life of universal and local human beings, simultaneously.

The catalog reads: "The tiny characters that appear in the landscapes, face the enormous reality that surrounds them and interact with the same, using their most dissimilar resources of survival."

"The preference for monochrome in the pieces responds to the author's interest in providing protagonism and relevance to the characters ... to the man, under the circumstances of his existence."