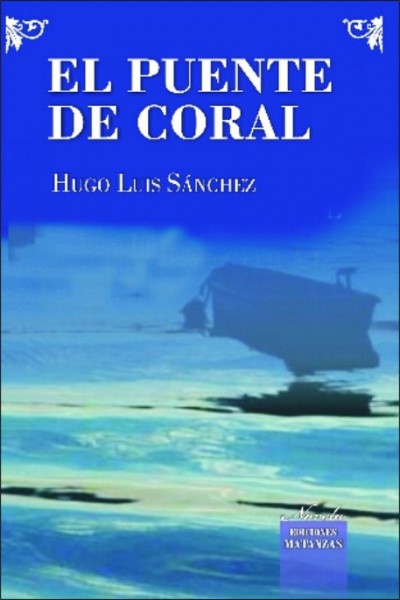 The book El puente de coral, a novel by Hugo Luis Sánchez, awarded with the 2008 Prize of Literary Criticism, and which was recently published by Ediciones Matanzas, was presented at the Fayad Jamís Bookstore in Old Havana.

On Obispo Street, in Havana's Historic Center, the author of the book together with the playwright, narrator and professor Roberto Viña, talked with journalist and literary critic Fernando Rodríguez Sosa - host of the meeting - about the work published for the first time in 2007.

To the consideration of its editors, 'El puente de coral' "excels in our literary panorama due to the originality and rigor in the treatment of very diverse subjects, and because of the careful drawing of the psychological profile of its personages, which are all attractive." (1)

Hugo Luis Sánchez, Havana, 1948, holds a degree in Journalism at the University of Havana in 1974. He has worked in the Radio of the Cuban capital, the Latin American news agency Prensa Latina and has collaborated with other foreign media.

He is a narrator, editor and his literary work in the genres of story and novel brings us to various issues in the contemporary world, from stories structured with intelligence and accurately told, according to the critics.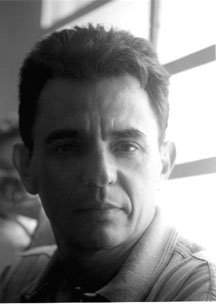 In his bibliography appear, amongst other titles, the booklets of stories "El Valle de los Archipiélagos" and "Según la noche", and the novel "Doble jueves".

His story "Dulce hogar", was awarded in 1998 with one of the awards of the contest Juan Rulfo, Radio France International, and it is included in the book "Según la noche". With the title "Nota de prensa", in 2006, he won the First Prize of the International Mini Story Competition.

Notes:

(1) Textual quotation from the editors of the book "El puente de coral" by Hugo Luis Sánchez, (s / e), presented in the press release and invitation to the meeting on Friday, June 30, 2017, Of the Communication Directorate of the Cuban Book Institute.- With curricular and biographical information by Hugo Luis Sánchez taken from the Cuban encyclopedia on the Internet, EcuRed, available at https://www.ecured.cu/Hugo_Luis_S%C3%A1nchez
- The photographs were taken from the Internet