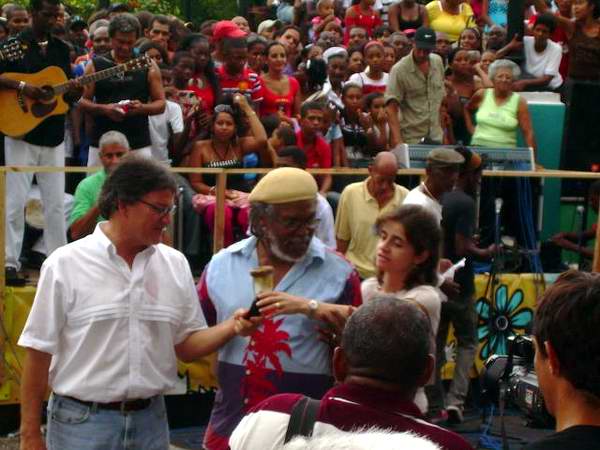 With the traditional Burning of the Devil at La Alameda Park in this city, the 32nd edition of the Caribbean Festival, one of the region's most important cultural meetings, came to a close on Monday.

As part of the closing, the central Cespedes Park was the venue of the Fire Parade, where dances, rhythms and colors evidenced the rich cultural heritage of Caribbean countries.

Workshops on music, popular religiosity, traditional medicine, fine arts exhibitions, video screenings and cultural galas in different places of the city, showed the rich Caribbean cultural diversity, in a meeting attended by over 3,000 participants, between Cubans and foreigners.

During the colloquium "The Caribbean that unites us," delegates tackled the common roots and the identities of their respective nations, and spoke about the diversity and the values characterizing peoples in the region.

These academic exchanges favored debates on topics like cultural heritage and religion and the economy in the Caribbean, as well as spaces for the strengthening of diplomatic and cultural relations and solidarity between Cuba and nations in the area.

The next edition of the Caribbean Festival will be dedicated to Colombia.