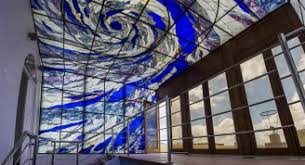 A notable urban exponent, which is distinguished in the urban landscape of Havana by its interesting baroque façade, with its various components framed by ledges and pilasters, will soon host a new institution that will capture the attention of all age groups: the Observatory Museum of the Belén Convent.

The work, initiated by the Office of the Historian of the City of Havana, is a didactic tour through the historical evolution of meteorology and climatology in Cuba.

In the 18th century, the Jesuit fathers built the Meteorological, Geomagnetic and Astronomical Observatory in the Belén Convent, a center that operated in this place for 67 years and from which the first recorded tropical cyclone warning was issued in the history of meteorology, which was written by Father Benigno Viñes.

Project designer Patricia González Rodríguez explained about the purpose of the new institution: "We had a lot of information gathered about the convent, the priests and the equipment they had, even the way the rooms were set. The Museum also illustrates the history of meteorology as such in our country, that is, history passes through the National Observatory, and what is today the Institute of Meteorology.''

In addition, the exhibition highlights the most important events of Cuban meteorology through a chronology, as well as the most relevant personalities in this interdisciplinary field.

"The museum work has been done in panels, with graphic support and audiovisuals. It is also based on the history of the convent, the site as such, that is, the first buildings that were on this plot, as well as their functions and how it evolved, and all that is displayed on the ground floor.

González Rodríguez added that in the floor dedicated to the museum hall the history of the Observatory and also of the history of meteorology in Cuba are carefully portrayed. There are many measurement equipment such as barometer, anemometer, rain gauge and weather vanes.

"At the third level there is a classroom, which can be used as a conference room or a place to hold a circle of interest, both for children and adults because it will have teaching equipment for the study; there will be projectors and above it is a weather station, with all the required equipment.''

"There will be a telescope in the dome, of course, it will be modern and contemporary, but with the same diopters as the one that existed previously and nocturnal observations can be made'', acknowledged the specialist as a great attraction of the Observatory Museum of the Belén Convent.