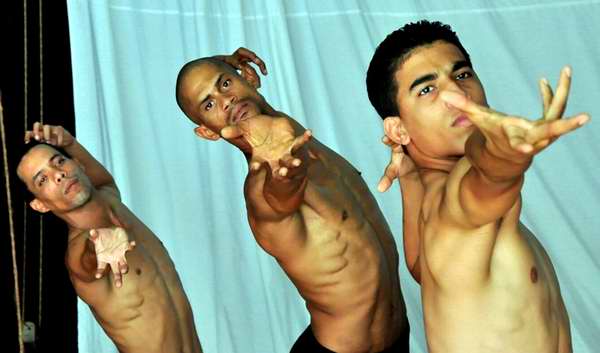 October will bring a new season to the Danza Fragmentada Company, which celebrates its 23 years defending a repertoire that fuses the contemporary languages of dance with the extraordinary folk tradition of its city, Guantánamo.

The spectacle is dedicated to the 25 years of artistic life of the theater adviser Edilberto Juárez Pérez and reflects on dance pedagogy in two events.

The show "Espacio interior Improntus del Cuerpo" was presented at the opening, which featured the artistic talent of the Escuela Regional de Danza. In its second performance, the audience delighted at the most recent choreography and classic works of the group's repertoire, led by Ladislao Navarro Tomasén who is founder and teacher of the Danza Fragmentada Company.

Both performances were at the Guaso Theater and the latest event will include the participation of the Guantánamo groups Babul Folkloric Ballet, the professional project Médula and the Danza Libre Company, the latter was founded by the deceased choreographer Alfredo Velázquez.

The following pieces were performed in the aforementioned evening: "En el Puente de Aguilera'' by maestro Navarro Tomasén and "Escaleras a la habitación'', which is a piece created by renowned dancer and choreographer Esteban Aguilar.

For more than two decades the Danza Fragmentada Company, founded on October 7, 1993, has kept the imprint of its initial moment, which is characterized by the quality of its stagings in which different expressive sources are mixed.

Currently the company has 14 dancers, mostly formed by the system of dance centers. These performers also incorporate an educational role because the Guantánamo group is headquartered at a center for promoting art in the community.

The repertoire of the company includes more than 60 works, and some of them have received awards in national competitions. The audience has been able to enjoy their professional work in the main theaters of Cuba.