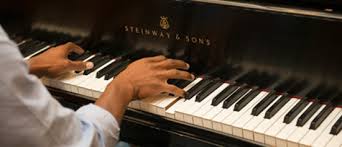 The piano will again be the protagonist of the days of June, when The Festival and International Piano Competition Musicalia 2017 will be held at the San Felipe Neri Oratory and the Lyceum Mozartiano in Havana. It will be between June 19 and 24, the contest will include participation of 18 instrumentalists from Bolivia, Costa Rica, Guatemala, the Dominican Republic, Mexico, and Cuba. In addition to the concerts master classes will be taught by renowned international pedagogues.

In a press conference, its president, maestro Ulises Hernández Morgadanes, commented on the significance of the event that has been carried out for several years by the Department of Piano of the Faculty of Music of the University of the Arts of Cuba, supported by the Lyceum Mozartiano of Havana.

"Internationally, this is the fifth edition," said the pianist and pedagogist, "unlike other years, on this occasion we will have a very high foreign participation, including great maestros of the instrument and distinguished members of the Cuban piano school who will act as judges. They are Ninowska Fernández-Brito, a professor of the UNAM in Mexico and Antonio Carbonell of the University of Los Andes in Colombia."

Also, the world-renowned maestro Tamás Ungár (Hungary-United States) is amongst the respected figures of the pedagogy of contemporary piano, who will perform for the first time in Cuba, and will give a class open to the public on Friday, June 23 at 2 p.m.

Meanwhile, Italian maestro Paolo Vergari, who repeats his participation in the Musicalia, will also offer a concert on Thursday, June at 6 p.m. at the San Felipe Neri Oratory.

On the 20th, 21st and 22nd of June during the day session there will be the tests of the contest; while, in the afternoon, lectures will take place in the halls of the Mozarteum habanero. The concert of winners will be held on Saturday at 11:00 a.m.