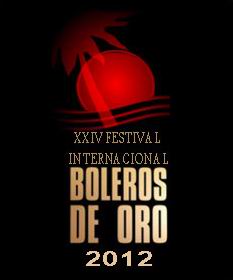 Dedicated to the Caribbean and the 90 years of age of Cuban composer César Pórtillo de la luz, the XXIV Boleros de Oro International Festival will have the participation of half a dozens singers, musical bands and researchers from 13 nations.

The aforementioned event, which surpasses the cultural and Caribbean geographical area given its future attendance, includes representatives from Spain, Japan, Portugal and Russia, as well as the young talent and passion for the Bolero musical genre that exists among the foreign representatives that are mainly from Colombia and Mexico.

The abovementioned festival, which has been carefully organized by the Association of Writers and Artists of Cuba (UNEAC), will be held at the Mella and America Theaters in the Cuban capital from June 21st through the 24th.

According to its president José Loyola Fernández, ´this is a special year given that it marks the first twenty five years of the event´s existence that it is currently celebrated every two years.´

Apart from the International Colloquium, which will be held from June 21st through the 22nd at the Latin American cultural center, there will be Bolero genre performances during afternoons and evenings at the Hurón Azul cultural center that is the venue of the UNEAC.

The current situation on the musicology of the abovementioned musical gender is among the subject matters to be debated by the specialists as well as an interesting debate about the feminism and masculinity in the creation of Bolero as a gender.

Colombian Anabella, who is the current winner of the Viña del Mar festival, will be among the young representatives visiting Havana, as well as the well-known Portuguese Luis Represas and Puerto Rican José Antonio López.
By Lea Aneiro
Traslated by: JC Caballero