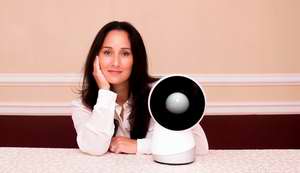 Jibo, a small robot of approximately 28 cms. is the result of one of the most ambitious goals of robotics: to create a machine that can interact with humans.

So far the results obtained in the field of artificial intelligence have manifested only minimal knowledge regarding social interaction, an obstacle that each prototype created was unable to react to.

Dr. Cynthia Breazeal, a professor at Massachusetts Institute of Technology (MIT), and the mastermind of the project, said of this technological breakthrough "Jibo is the world's first family robot" and its ability to emotional interaction is its greatest achievement.

Its height, lack of movement and materials - mainly aluminum and white plastic - place him in the category of desktop robot. From a number of applications, this automaton gains "skills" such as helping children with homework, telling stories by imitating the voice of parents or recognizing the activity carried out by any individual in order to advise them.

A 5.7-inch touch screen, which represents Jibo's face, is able to give reminders, messages, video calls, as well as instructions for use. A pair of cameras, stereo speakers and microphone ensure successful interaction in which it can observe its owner from anywhere in the room and take pictures automatically or through the command "Jibo, take a picture".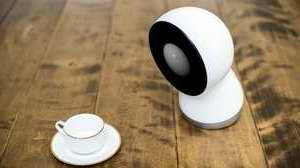 The robot is assisted by two servomotors and its upper part is able to move freely through 360°, allowing it to make nice movements in correspondence with the answer to be given. Moreover, it is able to recognize the caresses it receives and acts affectionately.

It will be on sale in early 2016 with a price of $500, although all models are already sold out and the waiting list for purchase amounts to hundreds of thousands. It has raised before its official entry into the market around $60 million, which will be used to improve and further research, it does not seem as though this technological breakthrough is only a prototype.


By Daniela Hernández, a journalism student


Translated by Luis E. Amador Dominguez