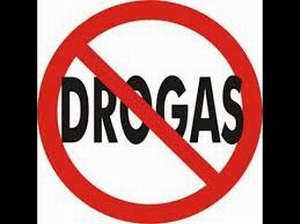 An old and wise doctor once emphasized to me that the worst illness of the 21st century was not HIV-AIDS or cancer, nor reemerging diseases such as tuberculosis. The worst scourge was drugs, because of the voluntary conditioning that its consumption had. That is, drug addiction is a disease chosen by the patient himself.

Drugs seduce through the fame that precedes them in rumors that potentiate the ancestral tactic of trying before the forbidden thing: its much-trumpeted possibilities of experiencing new sensations. This is precisely its greatest danger, for human beings perceive the world involving the most sensitive biological system of the body: the Central Nervous System.

That is, it is about consuming substances that violate the direct way of communication with the outside world. For the Central Nervous System also constitutes our greatest protection, possessing the capacity of reaction necessary to avoid and remedy damages that come from outside our body, so as to achieve pleasures and affective rewards.

Therefore, social, human, friendship, love and even aversion relationships are at risk - when it is justified by defensive needs - towards our fellow human beings, one of the worst challenges of consumption by denying our essence as social beings.

As a consequence, one of the most worrying symptoms of drug use is the change of friends. One tends to abandon those people who over time have supported and comforted us, who have also received our affection and concern, and one selects anyone who can supply the usual substances, regardless of their moral character, virtues, and values, their real interest in our development as human beings.

Little by little we drag ourselves into the abyss, barely realizing it, and the fun becomes more and more rapidly in anxiety and despair without anyone being able to avoid it, for the involution is slow and, in many cases, hardly perceptible.

We become slaves of a chemical, a god whose formula chains our mind, our life and makes us perform destructible works to achieve the amount necessary to acquire more substances and continue to consume in an endless and evil cycle. In the midst of obnubilation of our personality, we will be able to steal and mistreat our loved ones, we will provoke the rejection and sadness of our parents and relatives, and our best friends.

Drugs will break our principles and suddenly we will find ourselves giving explanations and abundant and seemingly convincing promotion to what, in a state of intellectual sobriety, we would never have attended or would have caused displeasure to listen, and we would even have the logical weapons to remove it from our life.

But we are already chained, and only the closest and noble friends, couple or relatives will return us by medical treatment to the path of life, because that other one selected by our will only lead to insanity, mental destabilization and death by suicide or overdose.

The danger of drug use increases every day, due to the poor preparation of the target audience of the suppliers for rejection, and its abundant and varied presentation in the world. The propaganda that accompanies it cannot be more attractive, and targets without interest in social classes, countries or vocational training, although some occupations prevail in statistics, as is the case of doctors themselves, because of their proximity to many of these substances.

An effective message from Cuban television offers the following text: 111, man takes the drug, the drug takes the drug, and the drug takes the man. A good illustrative formula, so it is better to cultivate assertiveness to be able, from the very moment of offering, whether by a close or strange hand, to be able to say No to drug use. It is better not to start.