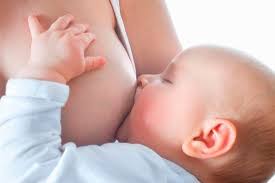 When we decide to become mothers, or when we have an unexpected pregnancy, some do not include the issue of breastfeeding in their maternity project.

Ancestral prejudice and superficial judgments accompany this behavior: concerns about body aesthetics, leisure and other topics, are unnecessary and unfounded when it comes to the health and life of a child.

However, the baby's life and health are not only at stake, but also those of the mother. Breastfeeding contributes to a better regression of the uterus to its previous location after delivery, to quickly remove tissue debris of the delivery and attain an adequate hormonal and immune restoration.

From the spiritual point of view, there is not a deeper approach than that achieved through breastfeeding, where exchange of strokes, mimes and gestures between mother and baby occur. In fact, we can sing, speak, recite, smile at our offspring as we breastfeed them, and they can respond to tickling, games, laughter and always tender looks.

This stimulation is important for the further development of the child, generating greater confidence to the figure that feeds them directly, whose voice and smell he recognizes when he was inside that body.

The relationship between breastfeeding mothers and their children, compared with those who reject the process, is quite different. One cause of this latter problem may be due to the denial of pregnancy or postpartum syndrome, trances that can lead to serious consequences and even traumatic for both the mother and the child, and should be treated by specialists to avoid greater troubles in the future.

Breastfed babies have better reflexes and are more willing to interact, according to experts. This has much to do with the development of the so-called emotional intelligence, which is based on trust and safety to himself and positive attitude towards life.

In addition, there will be no better medicine or vaccine than breastfeeding. While she shelters the baby, any ill will abate, allowing the baby's immune system to strengthen from antibodies that he will acquire through healthy and natural food.

Once our babies have started on solid food, we will always miss that easy stage where we could go out without loading previously cooked pots with supplies, but only with small towels or cloths to protect us and deliver the best of our breast to the little people we love.