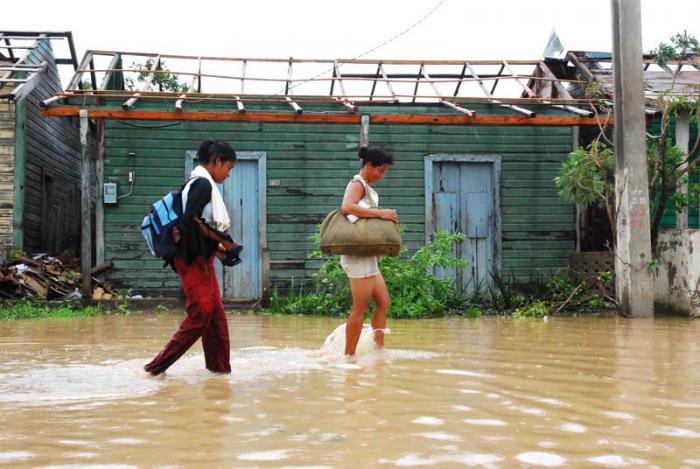 The Cuban government recognizes adaptation to climate change as a matter of priority and has encouraged the creation of skills and knowledge aimed at confronting its impacts.

This was expressed by Dr. Maritza García, president of the Environmental Agency of the Ministry of Science, Technology and Environment (CITMA), at the opening of the second edition of the "Workshop on Approaches and Tools for Disaster Risk Management and Adaptation to Climate Change for Sustainable Development", running through Friday at Havana's Palco Hotel, attended by representatives of 11 Caribbean countries and officials of regional organizations in the field.

She highlighted the role of science and the possibilities it offers for measures and decision-making aimed at disaster risk reduction, which must be accompanied by the active participation of society and the necessary political will to apply research results based on this objective.

García also referred to the current context in which several Caribbean nations have been marked by damages resulting from Hurricane Matthew. She explained that Cuba suffered serious damage in the province of Guantánamo, but thanks to an organized civil defense system, covering all sectors of society, the preparation of the population and the existence of disaster risk reduction plans, there was no loss of life.

She expressed the willingness to provide Cuban expertise to the CARICOM countries and at the same time learn from their results in climate change adaptation.

The opening ceremony of the Workshop was attended by Dr. Fernando González Bermúdez, first deputy minister of CITMA; Carlos Zamora, director general of Latin America and the Caribbean at the Cuban Foreign Ministry; in addition to ambassadors and representatives of diplomatic missions of accredited CARICOM member nations in Cuba.