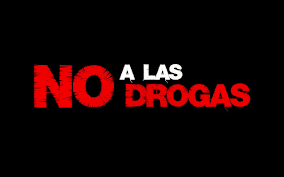 In today's world, appearance matters more than essence. It is an almost unquestionable fact if we analyze the panorama of the mass media - real life portrayal and story - with a somewhat critical eye.

The importance of hedonism, aesthetics, constant eroticization and the superficiality advertised in the messages, is fertile ground for the promotion of deeper evils than having a hollow head, as is the false necessity of drug use.

Likewise, to test personal will and personal endurance are two specific challenges of adolescence and youth in any place and time, and towards this characteristic so typical of the earliest ages the promotion and presentation of the universe of drug addiction is turned, depicting it as something fun and without frontiers, far from all worry, all permissiveness, where anything can happen, in a tone of innocent adventure.

Making the drug part of the personality of young people, whether through soap operas, films, short films or music videos, surreptitiously, is the task of a few interested in the world, people that, we assume, apparently do not think of ever seeing situations of total risk with their brothers, children, grandchildren, partners, and are engaged in this unscrupulous way of enrichment.

Drugs are not a game, as it might seem in the eyes of those who are naive or wise. You just have to know it a little bit close and suffer its evils to know what we are talking about, or, as it says youthfully: "what is this all about?"

And "this" looks very ugly when the girl or the boy realize that their image in the mirror, that the addictive substance promised to improve and lead to ecstasy, gets worse and begins to fall through a bottomless pit. Dark circles appear under their eyes, insomnia, despair, sweating, unfruitful searches, lies, fakes, anxieties, irrational egoism, extreme thinness, and paranoia.

Violence, misunderstanding, lack of love, loneliness, mutism, and amnesia also begin, and even a stroke can occur at an unthinkably early age.

At best, consultations start, income, brutal chemical decontamination, and perhaps unavoidable sequels that will make the ex-consumer a carrier of incurable psychiatric problems such as schizophrenia, which will require their periodic hospitalization in hospitals or mental health centers, away from everything and everyone, a really sad picture for young people and for the friends or relatives who love them.

That is why the suggestion of educating children and young people in values or entrenched virtues, of instructing through concrete examples and narrating illustrative anecdotes, of making them assertive, that is, possessing the ability to choose a path of their own, although most opine contrary; to know how to say No to the offer of any substance, whatever the fame that accompanies it.