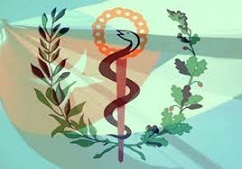 The II Nicolás José Gutiérrez National Health Journalism Contest, which was convened by the Ministry of Public Health of Cuba (Minsap) and the Association of Journalists of Cuba (Upec), announced winners last Thursday, December 28 in Havana.

The Grand Prize was given to the young Lisandra Fariñas of the Granma newspaper for the title 'Y que se ensañe, ahora, la esperanza, a work that illustrates the sacrificed and brave efforts of 38 doctors of the Henry Reeve Brigade in Haiti.

On the radio press category, the winner was Michel García Pérez, Radio Camoa, in San José de las Lajas, with a report that deals with the development of science and its connection to maternal and child programs. This work was also awarded, due to its quality and relevance, by the Pan American Health Organization.

On the television category the winner was the documentary 'Fidel me dijo un día' by the journalist Milenys Torres, an excellent work that covers the history of Cuban public health since the beginning of the Revolution. Likewise, this material was praised by the Pan American Health Organization.

Meanwhile, journalist Alina Iglesias Regueyra, Radio Enciclopedia, obtained the prize in the category of digital journalism with the work 'Mejor no empezar', an accurate comment on addictions, a health problem that affects the world today and that cannot be ignored.

Journalist Leyanis Graciela Díaz, 5 de septiembre Newspaper, received the award for 'Si el bebé llama a la puerta', a report that delves into the current Cuban demographic situation.

After the award ceremony, the Minister of Public Health, Dr. Roberto Morales Ojeda, summarized the performance of medicine in the largest Antillean archipelago in 2017. He also highlighted: "This edition, according to the judges, has been characterized by high quality works, as well as for a greater participation of the number of journalists specialized in the work of the sector. We also recognize the contribution that these professionals make to the work of public health in our country."