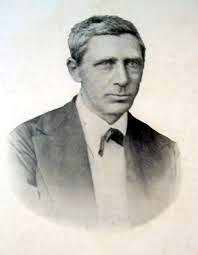 Last March 14 marked 120 years since the death of an eminent scientist, known and recognized in Cuban lands as a national, despite his foreign origin.

Johannes Christoph Gundlach Redberg was born on July 17, 1810 in Marburg an der Lahn, which is the present state of Hessen, Germany. He was the youngest of seven siblings and lost his father at only 8 years of age, an event that plunged the family into poverty.

However, the natural sciences drew the attention of the child, specifically botany and zoology. That is why his older brother, Henry, a physician and curator of a small zoological collection in the city of Hamburg, taught him the arts of dissection and taxidermy, where he specialized in working as an assistant since he was very young.

He became a conservator of the collections of the Zoology Department at the University of Hamburg, favored by Dr. Maurice Herold, a friend of his father and Director of the Cabinet of Zoology at the Higher Education Center. There he was given the opportunity to study a course of studies with free tuition, for being the son of a deceased university professor. His effort and application to this opportunity led him to obtain the category of Doctor on September 16, 1837, 180 years ago.

Without further hesitation, he specialized in Ornithology at the Frankfurt Museum and became a member of the Kassel Natural History Society. With this same interest, he took advantage of the invitation extended to him by Carlos Booth, a friend who had shared studies with him in Germany, who invited him to spend some time at his home in Cuba, where he was able collect specimens for his research.

On January 4, 1839, Juan Cristóbal Gundlach landed on the Cuban coast. He lived in two coffee estates: "Fundador", near the Canímar River, in Matanzas, next to the family of his friend, and in 1841: "El Refugio", in San Juan, near Cárdenas. There he managed to classify in 1842 one of the most beautiful birds in Cuba: the zunzuncito or fly bird, which he named Calypte helenae for Helena, Booth's wife, who would die during an epidemic of cholera eight years later.

In 1846, Gundlach created his own Museum of Natural Sciences in "El Refugio", the first of its kind in Cuba. That institution received in four years more than three thousand national and international visitors, an extraordinary event at that time.

In January 1851, he met Simón de Cárdenas y Rodríguez, who gave him a friendly home and Gundlach went on to collect and study more insects, mollusks, amphibians, reptiles, mammals and birds of the Cuban fauna.

Two years later, he made his first exploration trip to Isla de Pinos, now Isla de la Juventud, where he collected relevant pieces of malacological fauna, which were also appreciated by his closest collaborator, the naturalist Felipe Poey Aloy. During 1855, he made a tour the eastern and central areas of the country from the Ciénaga de Zapata.

In 1861, Juan Cristóbal was elected Merit Member of the Royal Academy of Medical, Physical and Natural Sciences of Havana. Since 1865, he had been a Corresponding Member of the Physical and Natural Sciences Section of the Matanzas High School. He was accepted as a member of the Royal Economic Society of Friends of the Country. He was also a member of the Natural History Societies of Madrid, Boston and Montreal.

In the spring of 1864, he moved his collection to a building of the sugar mill "La Fermina", in Jovellanos, Matanzas province. That farm was the property of Simon and his wife Cecilia du Bouchet y Mendive. There he would stay for 20 years and the collection would achieve the category of Cuban Zoological Museum due to the complexity of its pieces, many of them unique, including cases of albinism, melanism and genetic deformations of the animal kingdom.

During the War of the Ten Years, Gundlach visited on numerous occasions the land of Puerto Rico, and he studied its fauna. In addition, after the war, in 1879, he represented Cuba at the Universal Exhibition in Paris, where he exhibited his Zoological Museum, which was awarded a silver medal because of its scientific value.

In 1882, another naturalist friend, Dr. Carlos de la Torre y de la Huerta, a curator of the Museum of the Institute of Secondary Education in Havana, convinced the director of the educational institution to found a collection of Cuban fauna in the school, and this was assigned to Gundlach until 1888.

A worthy friend and of unparalleled ethics, Gundlach decided to sell his impressive zoological collection, to which he devoted a lot of work and time throughout his life, for the purpose of helping the family that had welcomed him during the last decades, who were then in a terrible financial situation.

Thus, in 1892 the collection passed to the Colonial Government in exchange for eight thousand gold pesos, and was kept in the Institute with the condition that it was never divided or removed from Cuba. The collection was delivered with gratitude and humility to Cecilia de Cárdenas y du Bouchet, the then wife of Enrique Diago and Zayas.

On July 17, 1895, on his 85th birthday, Juan Cristóbal Gundlach was appointed as conservator for the Institute's museum, a rather honorific title. However, he died just months later, on March 15, 1896, of a flu aggravated by bronchopneumonia.

Until his last breath, he was cared for by Cecilia. Fifty years of his life had passed in his adopted country, where he changed his German name for the equivalent in Spanish. His remains were kept vigil over by an enormous multitude of Cuban and foreign intellectuals and scientists, and they rested in the Cristóbal Colón Cemetery of Havana.

Gundlach had no personal properties at his death; he only left as a legacy a valuable, extensive and in-depth scientific research into the nature of the country he assumed as his own. His imprint is all over Cuba: there is the Natural History Museum baptized with his name and it is located on Calle Máximo Gómez, in the central province of Sancti Spiritus, and even today, a specimen taxed by him is exhibited in the Oscar María de Rojas Museum, in Cárdenas, Matanzas.

There are also more than five thousand genera, species and subspecies of vertebrates described by his hand, as well as more than sixty specimens of the zoological and botanical fauna named in his honor. His work Ornitología Cubana is the first major scientific work on national birds, amongst others important for the zoology of the Caribbean. He is also considered to be the initiator in Cuba of agricultural entomology, because a part of his collection of insects is characterized by its descriptor as pests harmful to several crops.

From 1960, Juan Cristóbal Gundlach's zoological collections passed entirely to the "Felipe Poey" Museum in Havana, and then to the Institute of Zoology of the Cuban Academy of Sciences. Today they are kept in the Institute of Ecology and Systematics.