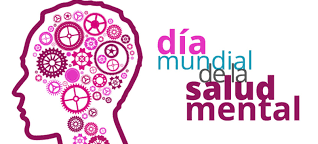 October 10 has been established by the World Health Organization (WHO), with the purpose of changing the way we perceive people with mental illness.

It is estimated that 400 million people suffer from this type of disorder on the planet, as well as neurological or other problems related to alcohol and drug abuse, according to medical records. Therefore, the number of undiagnosed persons can considerably increase this figure.

The diversity of these ills and their latent or overlapping presence carries great risks for themselves and their fellow human beings if effective, sustained and lasting diagnosis and treatment cannot be achieved. Without access to adequate primary care that can identify the problem in question, and their care and vigilance, episodes of violence, attacks on one's own or others' lives and even death can be triggered.

On the other hand, recognition and self-recognition of the problems and the appropriate ways to manage them make those affected, responsible and balanced people who can assume work and cooperative functions without personal injury to themselves or those around them.

The initial difficulty lies in the first step to be taken, where the family, children, parents or the partner, aware of the erratic behavior of their loved one, stand up as responsible for the ills that afflict that individual and, far from all guilt, bring them closer to the means of recovery.

Social support is therefore essential: the visit of the doctor to the home where the patient resides, the verification of their behavior and their support to the family will be the vital contributions to a change of life necessary for the return of happiness and tranquility to that environment.

The existence of institutions with all the necessary conditions for the durable stay of individuals whose mental health is damaged, both materially and humanly (preparation of specialized personnel, medical and paramedical personnel, as well as support staff and direct patient care) is cardinal in their improvement.

An old aphorism: "a healthy mind in a healthy body", continues today, reminding us that the essence of life is not only maximum durability but the highest quality of existence itself. Mental Health Day invites us to meditate on a problem that can appear at any moment in any person, so we must be prepared for this challenge, and aware that those who are or have been affected by the mental problem can be ourselves.