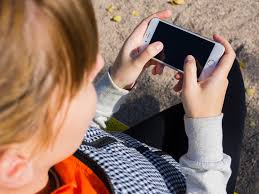 New technologies have brought innumerable advantages for humanity. At any time, it is useful and necessary to communicate, and communication is the main function that marks these advances.

For young people, above all, being online has been a celebration: it is the age of maximum socialization, a process that is carried out with a purpose that is not only friendly, but also to find a partner, whether occasional or lasting, intimate or superficial, physical or platonic.

However, the youngest of this age group need to be guided by their parents because any unscrupulous person feigns a false identity and proposes themselves as friends, offers their confidence and obtains information that may be dangerous for their integrity or life of their family.

Data such as the hours of entry and exit of schools, the home or school address, the work center of the parents and their social or financial position, with whom the adolescents live, when the tutors are absent from home, who they visit and by whom they are visited. And also their tastes, fundamentally, those dissatisfied, are inspected by new friends with the excuse of knowing more about the recipient of their deceptions and better arming the trap.

That is why - in addition to the economic reason, because the parents are the ones who pay for the services that the young people enjoy - the adults in charge must be aware of their security of the true identity of the contacts of their children: with whom they come together, what information they share, what interests can motivate a new and unknown friend to approach in that way.

Through social media, the interlocutor is not really known, no matter how beautiful, convenient or reliable the story presented to us is, and however real and decent their image may appear in the photograph that accompanies it.

Younger people are easily enthusiastic and can be prey to cyber criminals or mentally unbalanced people who can appear as peers and actually be much older and less naive than their victims, who pretend to have spiritual qualities and physical characteristics they do not possess, and when the time comes of the expected real encounter, a very unpleasant surprise is presented.

That is why it is essential to talk about it with our children and other minors in our care, at home and at school; we must discuss the matter among friends and classmates, even between parents and teachers.

The youngest deserve to grow in a safe world, far from potential dangers that can become real and with disastrous consequences. Thus, we will avoid cyberbullying that could lead to crimes as palpable as physical or sexual abuse, robbery or murder.

New technologies, like all scientific advances, have their pleasant side but also their negative side. Staying with the former and discarding the latter is very difficult, because the unpleasant can disguise itself as beauty or pleasure in these cases. Let this call to sharpen the senses and prevent our youth from the newest risks, as well as those technologies that we like so much to use.