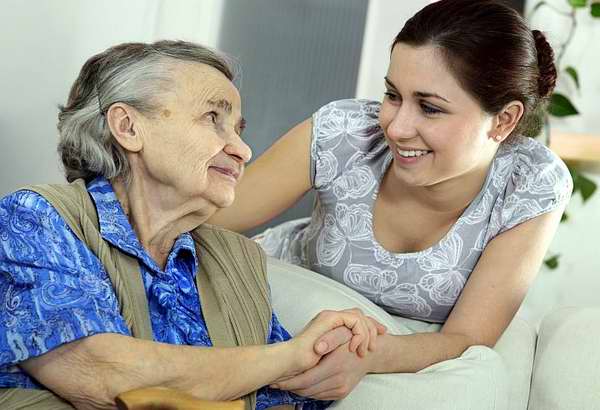 In the early hours, they take the little ones to school and wait for them to leave in the afternoon. They exercise every morning in the parks. They go on excursions at discounted prices. They belong to orientalist associations devoted to relaxation and meditation.

They attend specialized consultations in the Family Doctor Households or in the Casas del Abuelo. They are part of large families where they coexist, for better or for worse, with several generations, from children and nephews to great-grandchildren.

Thus we see many Cuban grandparents every day. Others have been left alone and dependent, and need the care of neighbors, friends or distant relatives.

Cuba is now an aging country. Old age becomes a family and social challenge that is difficult to face and afford.

Many young people, aware of this, study university careers and techniques related to this future that is already present: Physical Culture, Rehabilitation, branches of medicine focused on the topic such as Geriatrics and Gerontology, Cardiology, Neurology, amongst others. At the same time, they are linked to community projects that offer consultation services, massages and primary care to grandparents.

And it is that in the elderly, the presentation of illnesses is different because the response to environmental contact is different. A feature of aging is a decrease in the ability to respond to the environment. And that alone is the cause of many health problems.

Older people do not respond as actively as when they were young. Therefore, they do not have obvious symptoms of infections, many of which disappear quietly, without fever or visible discomfort. All processes slow down.

Only age is the strongest risk factor for several chronic diseases, amongst which we can mention heart problems, cancer, stroke, diabetes mellitus and pneumonia. When you suffer from several diseases at the same time, everything becomes more complex.

That is why the common factor of all the specialists and the people around the old man should focus on how to make his life have relevance and meaning through actions that allow him to exercise and feel useful.

Aging can be a happy time if those who accompany the elderly transmit optimism and joy. Teaching the youngest generations respect for the elderly, good treatment, patience and tolerance before the inevitable ailments that will touch us all in the future, is vital for their future.

Contact with the youngest members of the family and the possibility of interacting with them, showing them their experiences and knowledge and sharing their games, can constitute a healing force that revitalizes and fills them with enthusiasm.

Many lose, have lost or will gradually lose their memories. They may forget the action they have just done and repeat the same question a thousand times. They may even disown those who love and care for them. But it is us, who still enjoy full consciousness, who cannot forget them.