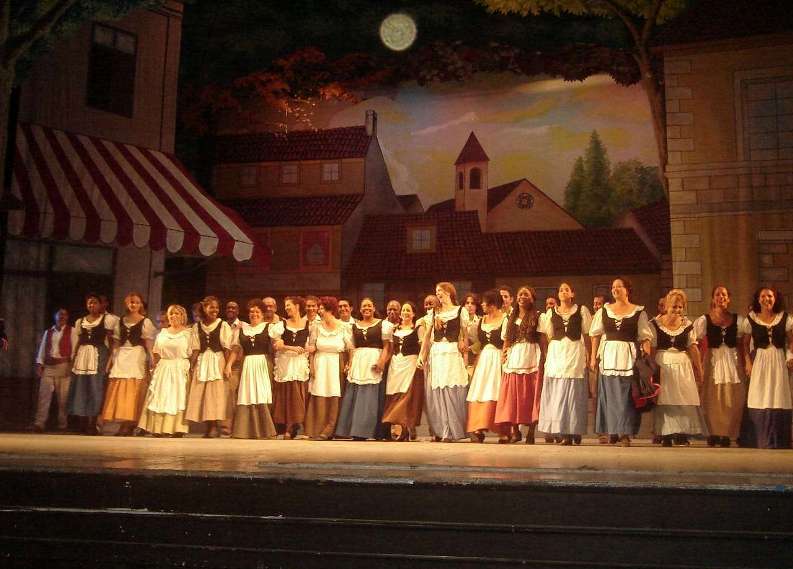 There are many followers and lovers of Cuban lyric art, which was given an extraordinary boost after the revolutionary triumph of January 1st, 1959.
The taste for opera, operetta, zarzuela, and concert music grew in successive years, together with the rise in the cultural level of the people and the progress in the appreciation of art in its various nuances, taking into account the emotions experienced with the performances of Italian, French, Spanish and German companies, especially in the famous Tacón theater - today the Gran Teatro de La Habana - which hosted the essential figures of universal lyrical singing on its stage.
In the voices of Ramón Calzadilla, Humberto Diez, Sarita Escarpenter, Rosita Fornés, Ana Julia, Antonio Lázaro, Alba Marina, Armando Pico, Gladys Puig, María Remolá and María de los Ángeles Santana, the most exquisite works were heard, including Spanish and Cuban zarzuelas and operas of great popular acclaim.
For this reason, there was not a moment's hesitation in organizing and creating, early on that 11 September 1962, the National Lyric Theater of Cuba, which today, having celebrated its 60th anniversary, is a source of pride for the homeland.
The former Convent of Santa Clara was chosen for its foundation, and days later the Spanish zarzuela Luisa Fernanda, directed by maestro Félix Guerrero and Miguel de Grandy, and performed by a group of founding Cuban artists, was staged.
For its performing and staging quality, the Teatro Lírico Nacional de Cuba has accumulated a long list of well-deserved awards and recognition, both from Cuba and abroad.
It was in 1974 that Cuban artists took for the first time to Europe (Germany, Czechoslovakia, Poland, Bulgaria, Romania, Hungary, and the Soviet Union) the emblematic title of the Cuban lyric, Cecilia Valdés, by Gonzalo Roig, with the performances of Esther Valdés and Alina Sánchez in the title role.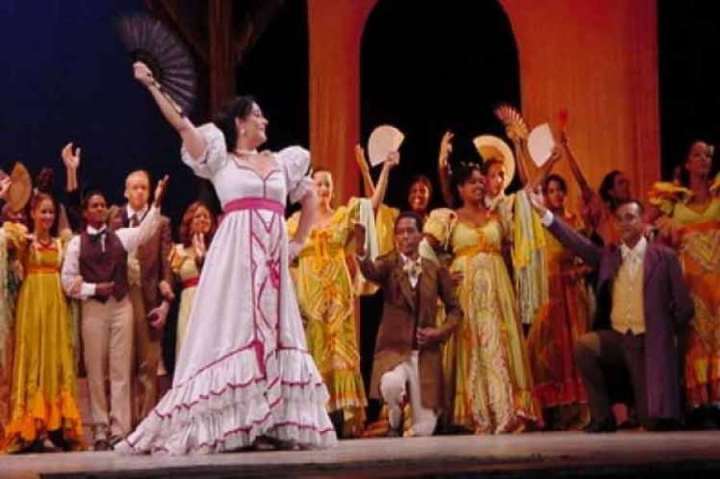 Ten years later, this outstanding work, created in 1932 by Gonzalo Roig and converted into a classic of Cuban identity, is brought to Mexico in a new staging.
Nowadays, the repertoire of the Teatro Lírico includes many contemporary operas, especially in the course of this last season, where all the elements are reconciled, and opera and its connection with other artistic expressions are defended.
It has always been the premise to promote the presence of lyric art in places where they might never have been able to hear and appreciate it.
In the face of the health crisis caused by Covid-19, the company did not stop its work and the active presence on social media and the performances of its members in vaccination centers, hospitals, and polyclinics were highlighted.
It is encouraging to know that the Teatro Lírico Nacional continues to prepare and perfect its work to continue to be a reference in Cuba and the rest of the world. We offer our sincere congratulations to its members.