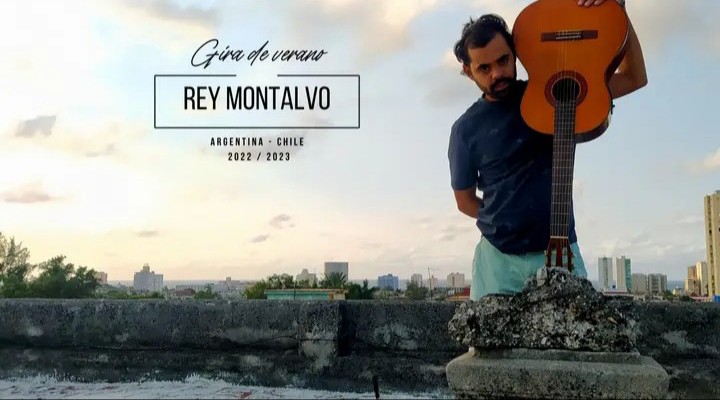 Between November 24, 2022, and February 4, 2023, Cuban singer-songwriter Rey Montalvo will make a summer tour through cities in Argentina and Chile.
No se aprovechen, selected by the website Cancioneros as one of the 15 essential albums of 2019, will be included in the artist's performances, along with Discurso de primavera, a record nominated in two categories in the most recent edition of the Cubadisco International Fair.
Six years ago, Montalvo was on stages in South America, and now he will arrive in Buenos Aires, Mendoza, Córdoba, and Santiago de Chile, among other cities, with a varied selection of songs that also includes premieres.
The first part of the summer tour will begin in Buenos Aires on Saturday, November 26, at the Casa de la Amistad Argentino-Cubana and close in Córdoba on December 17, at the Centro Cultural El Recodo del Sol in Unquillo.
"Rey arrives for the third time in Argentina and for the first time in Chile, with the expectation that his songs will make people reflect, enjoy and transform," says a publication on the singer's website.