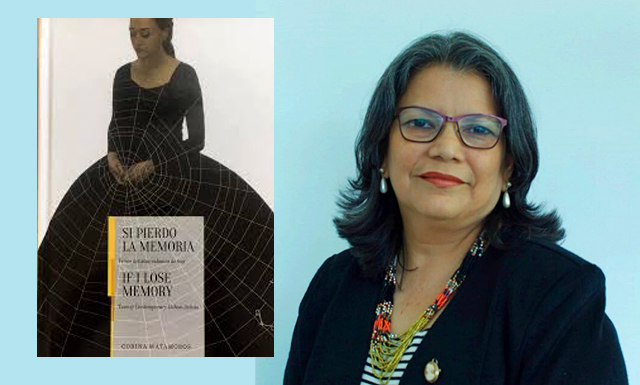 An incisive and lucid look that highlights the transcendence of contemporary Cuban artistic creation in its context and its creators is the research outcome of the book Si pierdo la memoria (If I Lose My Memory), by renowned curator Corina Matamoros.

This volume, which was sponsored by the Mariano Rodríguez Foundation under the Turner Ediciones label, can be described as a publication of exceptional content and reference for historians, critics, specialists, and scholars of contemporary Cuban art.

This new publication of the National Curatorship Award is a synthesis of her professional experience during 40 years as a specialist of the National Museum of Fine Arts, and it delves into the most recent works of 20 outstanding contemporary Cuban artists that form the most updated chapter of the historiography of the visual arts in Cuba.

In fruitful dialogue with the works and their authors: José Ángel Toirac, Lázaro Zaavedra, Carlos Garaicoa, Abel Barroso, Aimee García, Sandra Ramos, Kcho, Eduardo Ponjuan, José Manuel Fors, Gustavo Pérez Monzón, among others, all approached by Corina Matomoros with vibrant and intelligent prose of critical analysis.

The selected creators, born between the 50s and 70s of the 20th century, renewed the art of Cuba with their proposals. Their contributions to the visual arts from creation, and in some cases also from teaching, led them to achieve national and international recognition.

With a contextual approach, the successful essayist approaches and analyzes the works and their creators, delving into their artistic, social, and cultural environment and reflecting on their meanings and objectives. At the same time, she outlines the characteristics and changes in Cuban art in recent times.

Through these perspectives, the different poetics of the artists curated by them are examined and, at the same time, the extensive empathy that exists between this brilliant artistic production and its faithful and sustained reception in the thesauri of the Cuban National Museum of Fine Arts is revealed, a place from which the author has made room for proposals such as those addressed in this material and whose written texts are from the corresponding catalogues of each of these exhibitions.

The reader will be grateful to have in their hands this valuable volume entitled Si pierdo la memoria (If I Lose My Memory), by Corina Matamoros, who has also published Confesiones de Rocío García (Turner, 2016), among others.